Whitespace specializes in Enterprise Experience design and development. Our UX First™ approach puts humans at the center of the creative and Agile processes.
The result: innovative products and services that create value and that people enjoy using.
We optimize the employee and customer experiences to help you achieve a higher Return on Human™.
From discovery ...
World-class employee and customer experiences begin with exploration. We employ a variety of discovery methods including data analytics, qualitative and quantitative user research, design thinking, design sprints, usability testing, and expert reviews to get at the root of the design challenges we face.
Armed with insights grounded in research, we apply best practices in product and service design – such as information architecture, user journey mapping, prototyping, service blueprints, visual and motion design, design systems, and data visualization – to transform a shared vision into working, testable solutions.
... to delivery
The UX process does not end with design. At Whitespace, we work with our clients to deliver innovative products and services that people rapidly adopt and put to use every day.
That's why our offering includes Agile UX development for web, mobile, wearables, voice/chat, and IoT. We leverage the latest technologies and solutions – such as mixed reality, data lakes, machine learning, AI, and blockchain – so long as they fulfill real user needs.
Together with our clients, we are transforming business operations and making it possible for people to do their jobs better, faster, and easier.
Backed by solid UX research, our strategic workshops are tailored individually for each client and each project. Insights, ideation, and co-creation are the central themes, with the overall goal being that key stakeholders, including representative users, have a role in designing and communicating a common project vision.
A team that is aligned around a clear and understandable set of UX assets – e.g. personas, user journeys, service blueprints, process flows, concept maps, wireframes, and prototypes – is a team poised to build great products and services.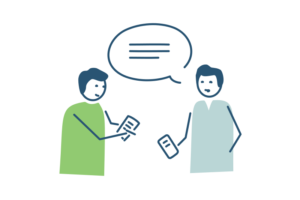 Insights for innovation come from getting out of the building, talking to people, and observing them in their day-to-day environments. You can't be user-centered if you don't involve the users.
While we firmly believe in leveraging quantitative studies, competitor analysis, and big data, we feel it's equally important to build empathy with living, breathing human beings. Our qualitative research methods include interviews, contextual inquiry, and observation; these methods often referred to as field research.
For B2B and B2C ethnographic research, we work with carefully vetted recruitment agencies to find the right participants in the target sectors and geographies. And if it's quantitative research and analysis you're after, we can fulfill that, too.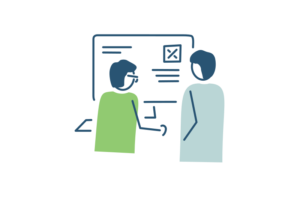 A key part of visualizing and validating digital solutions is to prototype them. As IDEO partner Tim Brown puts it:
"By taking the time to prototype our ideas, we avoid costly mistakes such as becoming too complex too early and sticking with a weak idea for too long."
At Whitespace, we use interaction design techniques to build conceptual prototypes that can be tested with users before a single line of code is written. This enables us to make rapid, iterative adjustments based on frequent user feedback cycles, saving valuable time and money during the build cycle.
Once our hi-level concepts have been validated and refined, we can move on to fine-tuning our designs and getting into the weeds of the solution build. During the build cycle itself, we work hand-in-hand with development throughout the Agile process to design feature-level screen flows, atomic components, and micro-interactions that will be coded and released in future and current sprints.
We leverage cutting-edge interaction design tools, design systems, and DesignOps processes to enable a seamless workflow between designers, developers, and product owners.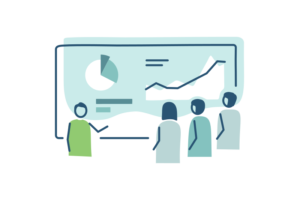 At Whitespace, we are proud to count several kinds of creatives among our core and extended teams.
Some specialize in brand identity and marketing. Others focus on UI design for web and mobile interfaces. And several people on our team do both.
A few are experts in creating delightful animations through motion design and 3D modeling, and some are professional photographers and filmmakers.
Finally, there are the designers that we like to call data artists: people who make data come to life through interactive visualizations, infographics, and dashboard design.
All of these people are expert storytellers.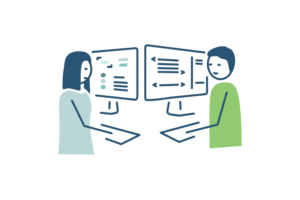 Whitespace believes that clients stand a lot to gain from incorporating design culture and DesignOps capacity into their existing SDLC and DevOps environments.
One of the best ways to scale the design practice and accelerate the delivery of consistent and coherent user experiences is the implementation of design systems.
We are systematically putting design systems in place for our clients as part of initial project engagements. Subsequent projects leverage these systems and contribute to their evolution.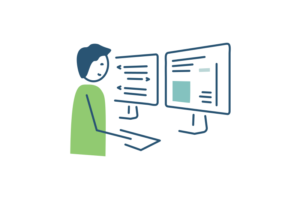 Most clients and partners approach us to work on complex, enterprise software projects. These typically involve the design and development of web, mobile, wearable, or zero UI solutions for B2C, B2B, or B2E (business to employee) use cases.
Our job is to bring the "UXpertise" to the party, making the complex feel simple, and ensuring that projects are not run in silos, but rather according to Agile UX best practices.
UX has a role to play from project start to finish, and this is one party where it's polite (and preferable) to arrive early. From user story mapping and backlog refinement, through the development, launch, and post-launch phases, we are there to safeguard product quality and optimize the user experience.
Our developers, business analysts, and project managers are experts in their respective fields, as well as SCRUM certified and trained in our UX First™ approach. We can deliver your project from A to Z, never losing sight of the key success factor: the users.
Even the most open-minded product teams can become so immersed in what they are building that they can't see the forest through the trees. Getting feedback from outside experts is not only eye-opening but also avoids the pitfalls of making decisions based on personal opinion or internal politics.
We can perform objective, heuristics-based usability and accessibility reviews, as well as remote or in-person usability tests, that will help you make incremental improvements, sidestep bias, and resolve those endless internal debates.
We also offer a UX benchmarking service to establish baselines and enable you to track the usability of your products over time or against the competition.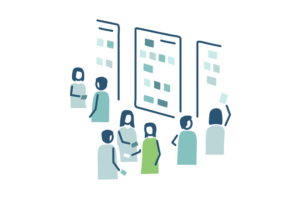 Interested in building a UX culture at your company? Based in part on the courses we teach at local universities, we have developed training materials that give you the theoretical and practical tools needed to integrate UX methodology into your SDLC and Agile project management practices.
Examples include:
Introduction to UX and Design Thinking
UX for the Luxury Industry
UX and eCommerce
UX and Digital Marketing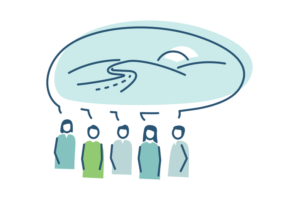 Sometimes clients need a helping hand for a brief or extended period of time, either to meet a deadline or because of resource shortages. We have a diverse and self-sufficient team of experts who can fill in the gaps and add immediate value.
UX strategists
UX researchers
Interaction designers
Service designers
Visual designers (2D/3D)
Motion designers
Creative directors
Photographers
Filmmakers
Business analysts
Software developers
Software architects
Systems/Cloud architects
Data scientists & Data artists
Project managers
Product owners & Scrum masters
"New ideas come from seeing, smelling, hearing – being there ...  If you're not in the jungle, you're not going to know the tiger."
– Tom Kelley, author of The Art of Innovation
Ready to find out more?
Drop us a line today to discuss your project!